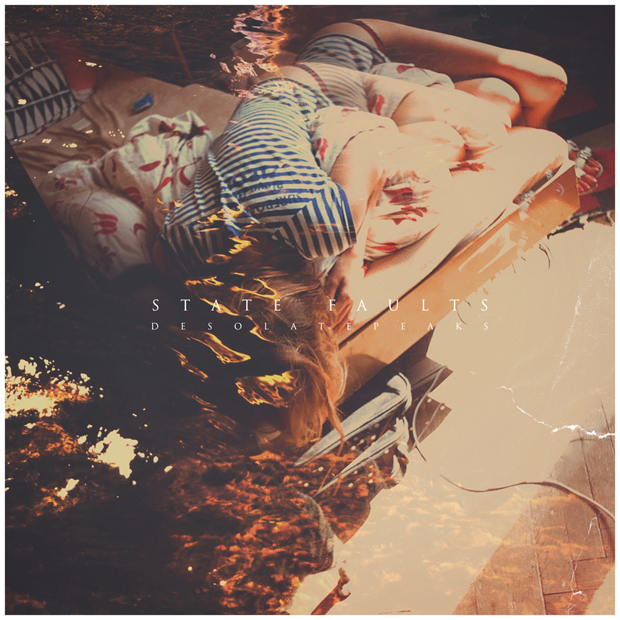 State Faults // Desolate Peaks
If when I say the word "skramz" your ears perk, then you will probably want to check out the latest album from Santa Rosa band State Faults. These guys aren't exactly reinventing the wheel here, but they bring a lot of energy to the table as well as guitar work that reminds me of some of my favorite post-hardcore bands.
Desolate Peaks is pretty noisy, in-your-face stuff, so you'll pretty much know right away if you are into it or not. The vocals skate pretty close to blood-curdling territory and they are set against some pretty melodic guitar work with chugging lows and tremolo-picking highs. I also really like how the band takes full advantage of downtime by filling it with, at times, beautiful instrumentation. Overall the album is a great listen and it packs a pretty heavy wallop. My only qualm is that the production sounds a bit tinny in areas, but even this becomes irrelevant the longer you allow Desolate Peaks to shred its way through your speakers. It's out now on 12" vinyl through Tiny Engines.
…
BANDCAMP | TUMBLR | FACEBOOK | TWITTER
---
06/05/12
at 08:21pm via
blog comments powered by

Disqus