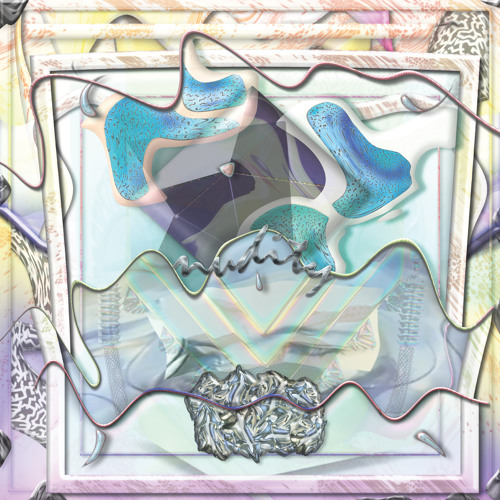 NUDITY // Supernatty 7"
The quirky and eternally-ungoogleable Nashville duo NUDITY are back with a new 7" following last year's quite good Heavy Petting EP. If you couldn't already tell from the wibbly-wobbly artwork above, this 7" is seeing a release through AMDISCS. The label where apparently seapunk and vaporwave go to crossbreed.
On Heavy Petting, Duane and Michelle seemed most happy when they were hopping from style to style like a quick-change sideshow act. It initially came off as a bit manic to me, but once I tuned into the frequency I was all for it. Surprisingly the two tracks on the Supernatty 7" eschew that typical genre restlessness for something rather consistent. That being said the two tracks on this thing are the grungiest/sludgiest tracks that the band has released to date. And yet they are still poppy enough that you wanna chew them like bubblegum and, who knows, maybe even dance to them. 
NUDITY hasn't had a huge online presence yet, but if they continue to crank out quality music like they have been there is no reason why that shouldn't change in the not-so-distant future. Their production is always good, they know their way around a hook, and they most certainly understand what it is to have a good time. Those who share a similar sentiment would do well to check them out. 
…
BANDCAMP | SOUNDCLOUD | TUMBLR | FACEBOOK | TWITTER
---
04/24/13
at 03:44pm via