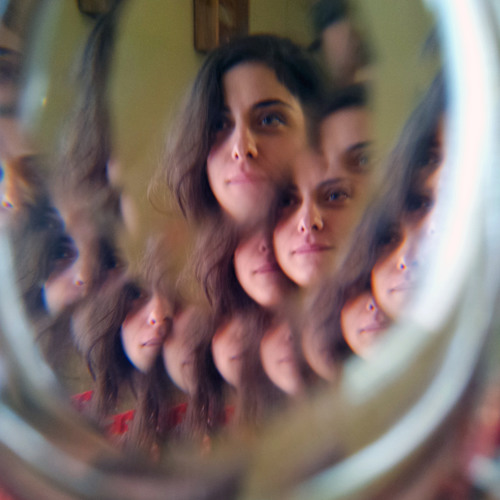 Sleep ∞ Over // "Rooftop"
I'm always on board for new Sleep ∞ Over music. Stefanie Franciotti's metamorphosis over the last few years has been a peculiar one, but it's always yielded an interesting soundtrack. Her proper debut Forever was a solo venture that was recorded after the departure of her two bandmates, and while I loved that album I still feel that it was a snapshot of an artist who was in mid-evolution. The album had distinct two faces that never quite merged in the way I wanted them two and yet it was a fascinating listen in spite of that.
"Rooftop" is Stefanie's first proper track since that album. It's a ghostly track with strange bits and pieces that altogether feels completely at home in her musical canon. With her signature ethereal vocals and some watery synth work, she slowly massages the individual minimal elements together into a larger whole (even going as far as to incorporate saxophone and background noise into the mix). It's a skeletal track no doubt, but it's gorgeous and it's got me excited to hear whatever it is that she'll release next.
…
HOMEPAGE // SOUNDCLOUD // TUMBLR // TWITTER
---
01/28/13
at 03:25pm via