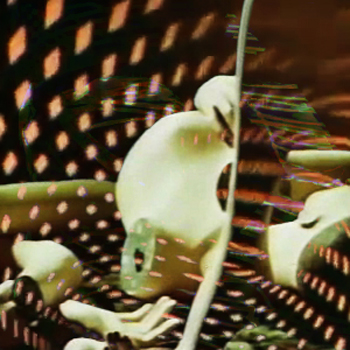 Spectral Park // Factory Peeled
Sorry for the double dose of music this weekend, but I have a ton of good stuff that I really want to share with you guys. Actually no, I'm not sorry because Spectral Park is way too good not to share no matter what day it is. I actually found my way to his bandcamp via Twitter. With no previous knowledge I began to listen to his five-song EP Factory Peeled and I was quite instantly hooked.
It's important to note that this is all the work of one dude named Luke Donovan because of the sheer weight of his music.  There is an immediacy here that acts as a sort of instant gratification that you can sink your teeth into, but it's not until you sit down and really listen to these songs that you realize how tight and densely constructed they actually are. He writes these really classic pop hooks but he buries them in a treasure trove of ambiguously familiar noise. I know there is some heavy sampling going on here, but he weaves it so seamlessly into the rest of the music that it really gels together into one satisfying whole. I could keep rambling on about just how great this EP is, but I'm just going to insist that you download it for free and listen to it instead.
…
BANDCAMP | SOUNDCLOUD | FACEBOOK | TWITTER
---
01/22/12
at 03:31pm via