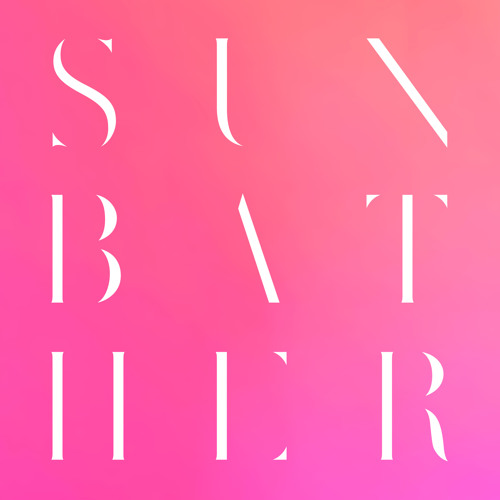 Deafheaven // "Sunbather"
These days Deafheaven seem to be everywhere leading up to the release of their sophomore album Sunbather. The experimental black metal duo are no longer one of the scene's best kept secrets and it seems that everyone is keen to stick their finger in the pie. And for good reason, with their shoegazing amalgamation they are one of the most exciting black metal bands around. The best part is that they seem to be tapping into something bigger with their audience. For old fans the anticipation is at an all-time high, and beyond that people who typically don't mess around with black metal are finding something compelling in the music.
It's pretty obvious that the band is making strides towards a wider accessibility, but fortunately for them it doesn't come at the cost of edge or credibility. The album's first single "Dreamhouse" pulled listeners in with its beautiful and melodic shoegazing guitar work. Now the band has taken a slight step back into their bleak world of noise to release the album's title track "Sunbather". Not pulling any punches, the track seeks to club those curious new listeners over the head and drag them back its cave. It's a ten-minute onslaught of blast beats, a brick wall of guitar distortion, and animalistic screams that builds towards an almost transcendent climax. After hearing these two excellent tracks I'm pretty much frothing at the mouth for this album. Seriously, just give it to me now.
Sunbather is out on June 11 through Deathwish Inc.
…
HOMEPAGE | TUMBLR | FACEBOOK | TWITTER
---
05/21/13
at 03:25pm via