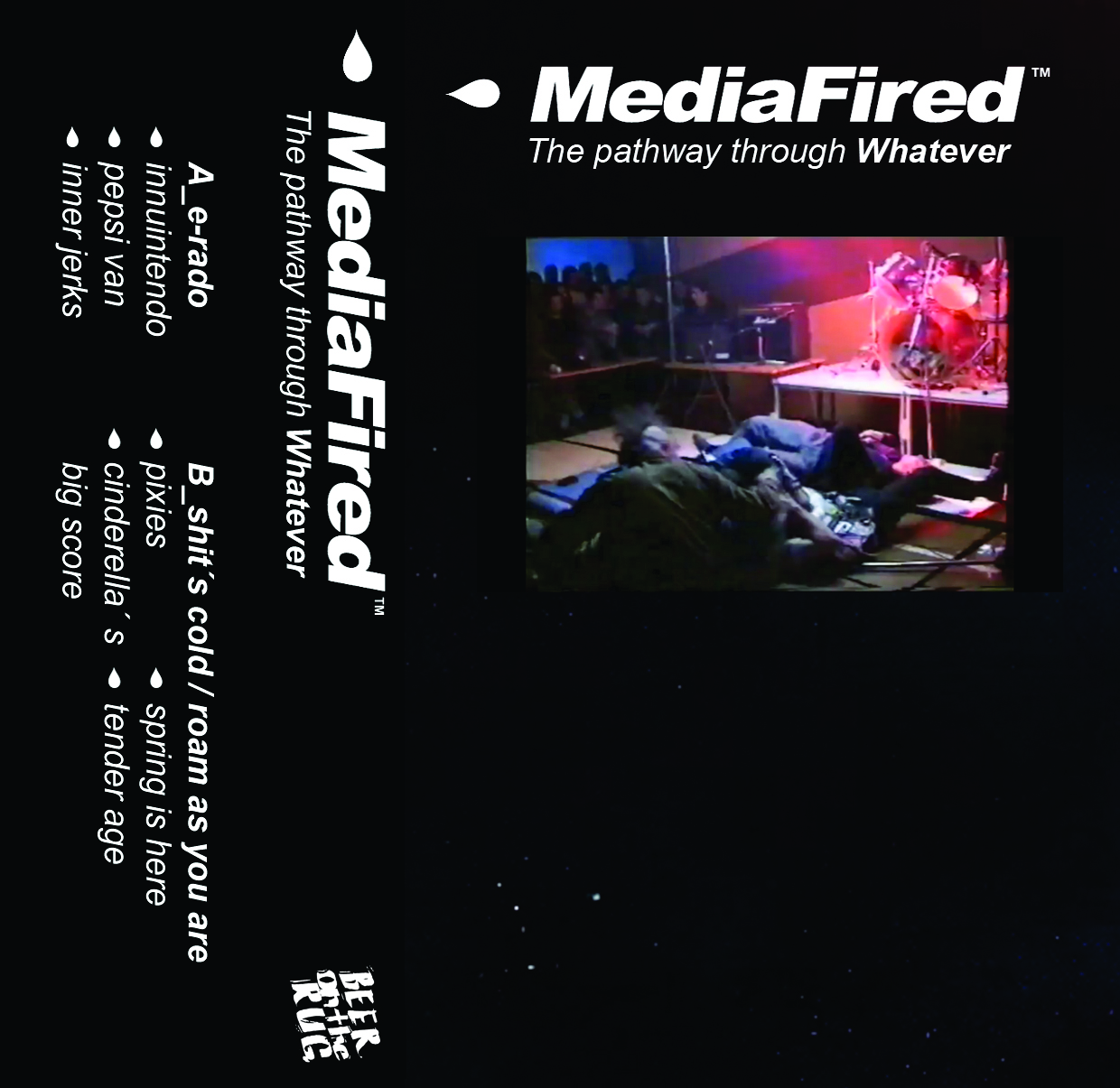 Mediafired // The Pathway Through Whatever
Wow, it's been well over a year since the last time I featured anything from Mediafired. Since then the creative mind behind it and I have had a curious working relationship. We only communicated every couple of months with him sending me tracks every once in a while and me going "holy cow, this is awesome." Other than Mediafired he has worked under numerous monikers like Spinning Beach Ball of Death, jccg, and most recently Sofa Pits (whose debut album is being released by Chill Mega Chill). Oh, and he also runs his own cassette tape label in Portugal called Exo Tapes. So yeah, busy guy, right!?
Earlier today he shot over this his latest release to me and whoa, dude's stepped up his game. It's called The Pathway Through Whatever and it's easily his best work to date. Working primarily with samples, Mediafired is like 20 years worth of pop culture placed into a blender with the nob turned up to 10. His sample choices, his imagery, even the name he goes by is taken from the modern era, chopped and mashed up, and fed right back to culture that spawned it.
This sonic, internet-flavored milkshake is being released by the most awesome Beer On the Rug and I couldn't think of a better suited roster for it if I tried. Stream the whole thing on their bandcamp site and then snatch a tape up quick.
…
---
03/07/12
at 07:51pm via